PurpleLogic Superfood Blend
Could this delicious, new "super juice" be your key to optimum brain health?

Imagine, a refreshing drink that helps to support your brain function on multiple levels. Simply add water and help...
Keep your memory firing on all cylinders

Maintain crystal-clear focus—no cobwebs or distractions

Continue to recall names, dates and numbers without hesitation
It's all thanks to a unique blend of "super fruits" including...
Blueberry

Acai Berry

Blackberry

Figs

Black Cherries

Black Raspberries
Just to name a few. Plus, a potent blend of "super vegetables" including...
Eggplant

Purple carrots

Purple cabbage

Beets
In every great tasting, daily scoop of PurpleLogic drink mix, you'll get the power of purples from 19 different fruits and vegetables.
Buy 3 for

$56.62

each and save

6

%
Could this delicious, new
"super juice" be your key to
optimum brain health?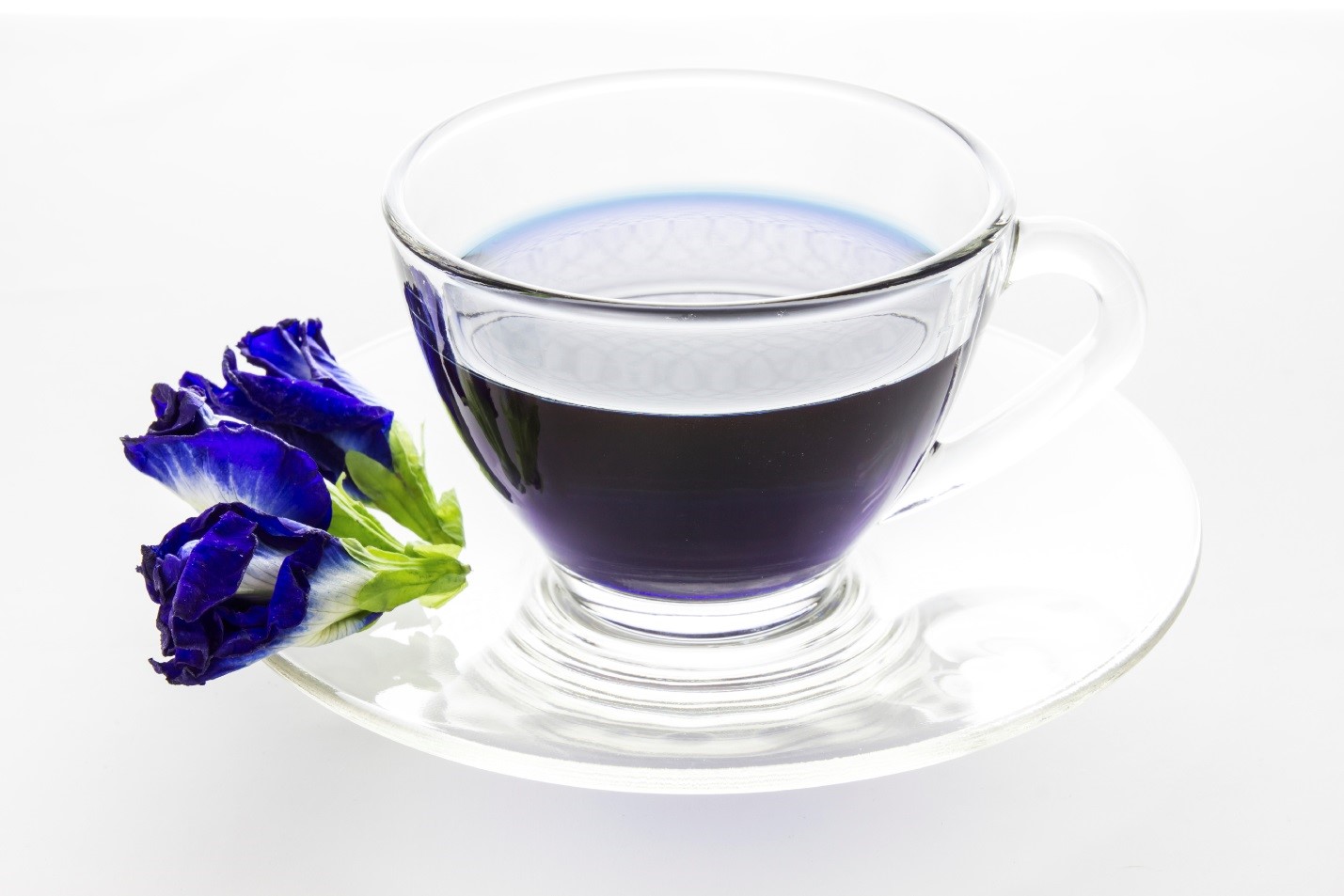 Find out how this cutting-edge purple cocktail supports your brain in 3 amazing ways!
Dear reader,
In late 2014, word began to spread that a private lab in Vermont had produced one of the most potent, natural brain formulations in the industry.
And it wasn't a bitter pill or bulky multivitamin…
But a simple, delicious natural drink mix that you can enjoy with your morning breakfast… or any meal for that matter.
Imagine, a refreshing drink that helps to support your brain function on multiple levels. Simply add water and help…
Keep your memory firing on all cylinders
Maintain crystal-clear focus—no cobwebs or distractions
Continue to recall names, dates and numbers without hesitation
And what's more…
You get all this brain supportive power with no added sugar and half the calories of
a glass of apple juice!
PLUS, it supports your body from head-to-toe with its ability to fight free-radicals and promote healthy levels of inflammation to counter the effects of aging.
It's all thanks to a unique blend of "super fruits" including…
Blueberry
Acai Berry
Blackberry
Figs
Black Cherries
Black Raspberries
Just to name a few. Plus, a potent blend of "super vegetables" including…
Eggplant
Purple carrots
Purple cabbage
Beets
Along with a proprietary "brain blend" featuring four powerful nutrients: phosphatidylserine, inositol, l-carnosine and Alpha GPC.
In all, this unique blend contains a whopping 19 scientifically studied fruits and vegetables that are overflowing with antioxidants and flavonoids. Powerful natural compounds found in fruits and vegetables that have been shown to play an essential part in healthy aging.
And while any one of these ingredients could take your health to new levels on their own… You'd need to eat a grocery cart's worth to get the benefits of all 19 at once.
Which is why scientists decided to combine each and every one of these delicious fruits and vegetables into what they consider the ultimate "super-food brew."
A refreshingly powerful drink mix known as PurpleLogic.
And believe me…
You'll want to drink this for the taste alone, but when you hear the science behind it
you'll see why doctors are so excited!
Hi, I'm Karen Reddel. President of Dr. Fred Pescatore's NuLogic Nutritionals.
Dr. Fred has been teaching his patients about the importance of eating a diet high in flavonoids for decades. And in just the last few years, he's published over 15 articles featuring the health benefits of all different sources of flavonoids—especially berries and vegetables like eggplant and cabbage.
So as you can imagine, when word got out that a private lab had created a natural brain formula from the power of purples… that's incredibly convenient and tastes better than most soft drinks…
Dr. Fred and I had one response: "We have to have this!"
In just a second, I'm going to tell you how you can be one of the first to reserve your own private bottle today.
When the samples first arrived at our office, we were like kids in a candy store!
Our marketing analyst, Stacy, took one sip and said…
"Wow, this is like Kool-Aid
for your brain!"
Our creative manager said it tasted like fruit juice…
And my own parents can't get enough of it. But they aren't just drinking it every morning for the great taste.
They also couldn't be happier with how it's supporting their mental function.
And that's because…
Every great-tasting sip of PurpleLogic works to support and enhance your brain
in 3 amazing ways!
First, it helps to clear away the cobwebs and support your memory by targeting a little-known enemy of brain health… Toxins.
It's amazing that this doesn't get talked about more because no one is immune to toxins… they're literally everywhere. Here's a short list…
Polluted air
Cleaning products
Paint solvents, heavy metals, pesticides and herbicides
Nicotine, alcohol, caffeine, drugs (prescription, recreational and OTC)
Food additives, colors and preservatives
Growth hormones in commercial meat and antibiotics
Bacteria, viruses, and microbes such as yeast and fungus
And yes, that's a "short" list.
In fact, your brain is exposed to over 100,000 toxic chemicals on a daily basis.
They're in the food you eat, the air you breathe and water you drink.
And that's just the environmental toxins. Your body also produces many toxic byproducts through normal metabolic functions.
When these toxins cross the blood-brain barrier they can wreak havoc on your brain and body if your system can't keep up with clearing it out…
PurpleLogic can help activate your
body's built-in "cleaning crew"
And that's great news for you because when toxins get built up in the brain it can lead to those frustrating "brain farts" and occasional memory lapses that we all deal with on a daily basis.
That's where a natural process in your brain known as autophagy comes into play.
Autophagy is your brain's way of seeking out unwanted toxins and cleansing them from your system… Leaving your brain clean, clear and firing on all cylinders.
But unfortunately, this process doesn't work at 100% capacity for everyone. And when it doesn't, toxins start to build. And that can impact your brain function.
And that's where PurpleLogic comes into play...
You see, PurpleLogic was developed with specific cutting-edge ingredients to help support this toxic-cleansing process in your brain… and keep your memory running like a finely-tuned engine.
But you don't have to take our word for it…
Tufts University scientists just announced amazing news about two of PurpleLogic's ingredients
After an extensive study, they presented their research to a packed house at the 240th National Meeting of the American Chemical Society in Boston.
In cell culture studies, they found that high amounts of blueberries and acai berries can help increase levels of proteins directly involved in this brain-cleansing process!
As one of the lead researchers stated… "These findings are the first to show these effects of berries."
Which is exactly why you'll find hundreds of milligrams of blueberry and acai berry in every mouth-watering glass of PurpleLogic!
But when it comes to the aging brain, you have more to worry about than just toxins…
I'm talking about brain shrinkage.
It's a fact… as we age our brains start to shrink up like a raisin in the sun.
And as that happens it affects areas directly involved with memory, concentration and thinking.
But there's good news because…
Oxford University may have just made
one of the biggest brain health
discoveries in decades!
For years scientists have known that the brain shrinks with age... and for some it happens faster than others.
Resulting in those everyday memory problems we've been talking about.
So for decades scientists tried and failed to find a way to fight against this...
Until just last year, when Oxford University made another first-of-its-kind discovery. One that surprised even the lead researcher who stated…
"It's a big effect, much bigger than we
would have dreamt of."
Through several studies, spanning almost a decade they found that a mixture of 20 mg of vitamin B6, 500 mg of B12 and 800 mcg of folic acid combat both brain shrinkage and help keep memory intact, particularly in those with high homocysteine levels.
MRI's showed that this mixture of B vitamins and folic acid specifically helped protect areas directly affected by brain shrinkage.
And that's the first treatment of any kind to have this protective effect on the brain!
This is one of the reasons why the scientists behind PurpleLogic included fruit and vegetable extracts that can help contribute to your total daily intake of B vitamins. In addition to an added 400 mcg's of folic acid in every daily dose!
But of course, that's not all…
Every delicious glass of PurpleLogic also helps protect you from another "silent" cause of the everyday forgetfulness that comes with age… Inflammation.
For the longest time scientists suspected inflammation as being a leading cause of everyday memory loss… But researchers at the University of California have finally proved it.
They showed that aging participants with measurable CRP levels (a marker of inflammation) performed poorer on memory tests than their peers with no measurable CRP levels.
Put simply…
Unhealthy levels of inflammation
may lead to memory loss!
And one of the worst parts about it is there are no other symptoms to let you know this is happening.
It can creep up on you before you know it. Which is why it's so important to promote healthy levels of inflammation at all times.
And PurpleLogic can help you do that.
You see, the fruits and berries chosen for PurpleLogic are packed with natural compounds known as phenols and anthocyanins. These are what actually give the berries their dark color.
And they each help to promote an amazingly healthy inflammatory response in your brain.
These plant compounds are part of a larger family of nutrients known as flavonoids. Scientists have found that many of the benefits of these flavonoids also appear to be related to their ability to support the communication between cells.
And of course, if your brain cells are firing on all cylinders, it will help keep your memory intact and lighting fast!
One study of 1,640 elderly men and women found that those with higher dietary flavonoid intake had better brain performance at baseline. They also experienced significantly less age-related mental decline over a 10-year period than those with a lower flavonoid intake.
Imagine…just one delicious glass of PurpleLogic a day can help you…
Avoid chuckles from the family when you repeat the same story for the 3rd time!
Avoid looking around the house for your glasses when they're sitting right on your head!
Avoid stumbling to come up with an old friend's name when you run into them at the grocery store!
In every great tasting, daily scoop of PurpleLogic drink mix, you'll get the power of purples from 19 different fruits and vegetables. PLUS the added support of the neurological nutrients…
Phosphatidylserine
Inositol
L-Carnosine
Alpha GPC
But you need to act fast.
We've managed to secure a limited supply specifically for our customers but we anticipate bottles will be flying off the shelves…
Which means we can't guarantee you supplies will still be available if you wait to place your order.
And that's also why…
You'll get the best savings when you stock up
on more than one bottle today!
Buy 6 bottles today and save over $61!
PurpleLogic provides over 25 ingredients from some of the most cutting-edge, scientific, brain-supportive studies done in the past five years!
But the best part is, your order today is completely risk free because…
When you purchase today, you'll also receive the
"PurpleLogic Promise"!
That's a lifetime, 100% guarantee!
We absolutely promise that if you don't feel PurpleLogic has completely changed your life (and your memory)… or even if you just don't like the taste. Whatever the reason, simply let us know and we'll refund every last penny. No questions asked.
But you need to hurry!
Bottles are currently being purchased while we speak… So you need to click below right now to reserve your exclusive supply of PurpleLogic today.
Be one of the first to experience the new "super juice" of 2015 and see what difference it can make in your memory and your life!
Sincerely,
Karen Reddel
President
Dr. Fred Pescatore's NuLogic Nutritionals
P.S. PurpleLogic is one of the most exciting new products NuLogic Nutritionals is releasing this year. Click below now and be one of the first to experience this great-tasting, brain-supportive "super juice" while supplies last!
This statement has not been evaluated by the Food and Drug Administration.
This product is not intended to diagnose, treat, cure or prevent any disease.
More Information

| | |
| --- | --- |
| Health Concern | Antioxidants, Brain Health, Healthy Aging, NuLogic Nutritionals Products |
Consumers are cautioned to read all labels and follow all directions. You should always consult with your physician before using this or any such products.

If you are pregnant or nursing, consult your healthcare practitioner before taking the product.

Keep out of reach of children. Store in a cool dry place.

Do not use if seal is broken.